About Sean Odom and SeOpt, Inc.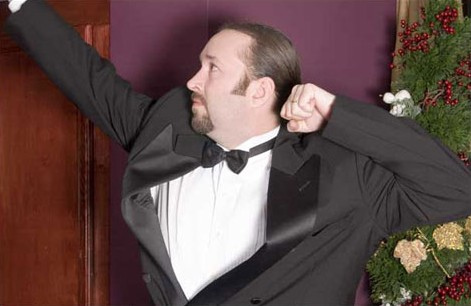 Sean Odom is a long-time digital marketing and search engine optimization, local SEO expert. He has successfully marketed over 170 websites, including sites in the fiercely competitive areas of oil and gas, travel, dating, law, medicine, finance, local contractors, local Houston mover, Houston criminal defense attorneys, real estate agents and more. With clients ranging from mom-and-pop stores to multi-million dollar Fortune 500s, Sean has developed both highly niche and broad-scale marketing campaigns.
During his time as lead SEO at Directory One, Sean helped grow the business from a quarter million dollar company to revenues of over a million and a half. He was instrumental in doubling the customer base and establishing Directory One as a leader in Internet services.
Internet Marketing Company in Houston
Sean is owner of SeOpt, Inc., a Houston search engine optimization and website design company, and co-owner of The Writers For Hire, a Houston-based copy writing firm specializing in ROI-focused Internet and advertising copy. He consults companies on search engine marketing strategies and implements custom SEO and Internet marketing campaigns.
Sean is also available to consult start-up Internet marketing firms in Internet service and package design, and customer acquisition and retention. Along with John Holchin, former President of Directory One, Sean developed a proprietary business model for Internet marketing companies, encompassing the financial, human resource, and workflow arenas. With over seven years experience experimenting in business and marketing models, Sean is well-versed in what works and doesn't work for Internet marketing businesses.
In his 12 years of professional SEO experience, Sean has watched Google, Yahoo, and Bing cycle through 100s of algorithm updates. As he has stayed abreast of each new search engine breakthrough, he has also expanded his SEO repertoire to encompass a full-spectrum of Internet branding techniques. Always on the cutting edge of Internet marketing, Sean's services have evolved far beyond basic search engine optimization.
SeOpt's services includes:
Search engine marketing services – read more…
Social media optimization, read more
On-page search engine optimization
Navigation and site structure analysis
Content analysis and strategies
Internet branding techniques
Web-based PR
Niche marketing strategies
Blog search optimization
SEO friendly website design
Sean is a proponent of ethical search engine optimization. He follows Google's Webmaster Guidelines for SEO's and does not engage in any activity that could be construed as blackhat Internet marketing.
Contact us in Houston by calling (713) 518-2159, emailing sean@seopt.com or by filling out the form to the right to request a no-obligation quote.